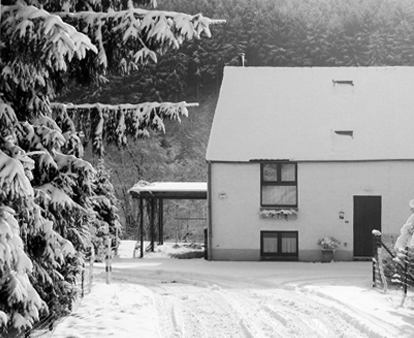 Owners :
Geneviève ROULIVE
Nicolas DEJAIFFE
Chemin des Pierres, 32
B-5020 MALONNE - Le Piroy / Belgique
Tél.: +32(0)473.51.30.88
E-mail : gitedupiroy@gmail.com

The Piroy hamlet
The Piroy hamlet is situated at an altitude of about 200m close to the woods of "Haute Marlagne" at the southwesterly limit of Malonne (Namur).
The Gite is about 300 m from the N928 between Floreffe by the river Sambre and Profondeville-Bunot by the river Meuse passing by the "Six-Bras" of Bois-de-Villers.
The area is quiet, situated at the end of a track in grassland surroundings with old orchards in a wide-open, rural environment.
Pets are now allowed with prior permission.
If you wish to reserve a stay, or if you have the least question, dont hesitate to telephone to us, we will answer you with pleasure. Form to it +32.(0)473.51.30.88
"Few days to celebrate a birthday, a week at Christmas, not far from home and yet a total change. Decoration is charming and we feel ther good ... Thank you, we will return."
Françoise et Pol